MAGNACHEM CONTIMONT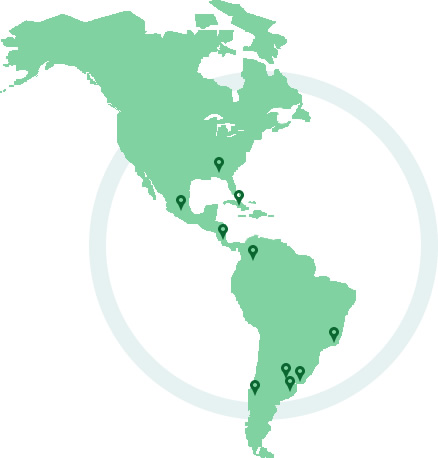 MAGNACHEM / CONTIMONT, a trading company in existence since January 2002 and initially established in the city of Rio de Janeiro, is now based in Guarulhos, Sao Paulo, Brazil.  Its mission is to represent international companies that produce chemicals, raw materials, and equipment for industries like cosmetics, personal care and hygiene, cleaning, food, paints and varnishes, additives for leather, tannery, textile, agriculture, etc.
MAGNACHEM / CONTIMONT acts not only in Brazil, where it already has an extensive portfolio of clients and partners, but it also plays a significant role in other Latin American countries, through its offices in Buenos Aires and Rosario (Argentina), Miami (USA), Bogota (Colombia), San Jose (Costa Rica), Mexico City (Mexico), Santiago (Chile), Santo Domingo (Dominican Rep.) and more recently San Pedro Sula (Honduras). The company works with key customers in Argentina, Uruguay, Peru, Bolivia, Paraguay, Costa Rica, Guatemala, Honduras, Dominican Republic, United States, Colombia, Chile, Puerto Rico, Panama and Venezuela.
MAGNACHEM / CONTIMONT also represents major Chinese manufacturers of equipment for chemical industries, especially glass-lined and stainless steel reactors, vessels and piping.
MAGNACHEM / CONTIMONT is also associated with consultants, a strategy that enables the company to stay abreast of the latest developments in these markets and thus always offer outstanding products and services.
After more than ten years of experience in the Latin American market, MAGNACHEM / CONTIMONT enjoys recognition in the market segments where it operates, because of its reputation for providing top-quality imported products at competitive prices.